Grow your business with the leader in Network measurements Check out our options and features included.
TELCOS AND INDUSTRY 4.0
Reliable and high quality communications are the distinguishing features of premium telcos and Industry 4.0 players. We work every day to deliver high-tech solutions to unlock the full power of your systems.
Our solutions for telcos and Industry 4.0:
INFRASTRUCTURE AND UTILITY
The world has changed. Critical infrastructures supporting our daily lives are driven by new technology. We understand the challenges behind and strive to deliver empowering solutions.
Our solutions for infrastructure providers:
PUBLIC SAFETY
We believe in the future where people feel safe and happy. As an innovative tech company we are on a mission of being at the forefront of innovative solutions for public safety.
Our solutions for public safety:
q

MON

– QUALITY MONITORING SUITE
A powerful and affordable solution to deliver the next generation of quality assurance in telco environments
A ONE-STOP SOLUTION FOR QUALITY ASSURANCE
Unified mobile, cloud and fixed system operations
A broad choice of industrial and consumer grade agent form factors
PERFORMS TRUE END-TO-END AUTOMATED MEASUREMENTS
Active end-to-end user and service emulation
Distributed and autonomous agent and system operation
Live system upgrades and zero data loss
Centralised cloud based management
FEATURE-RICH AND MULTI-LAYER
Hundreds of Key Performance indicators
Plug and drive benchmark testing with status monitoring
ANALYTICS IN THE CLOUD
Measured KPI enrichment (GIS data, operator provisioned data)
Live and advanced analytics
Multiple operator BI integration options
Download the qMON datasheet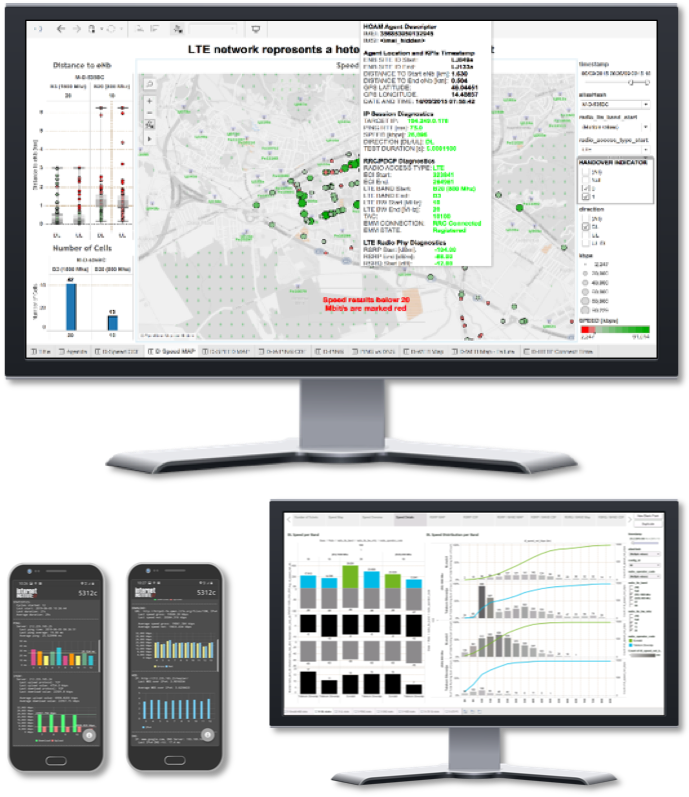 ---
r

MON

– REMOTE MONITORING SUITE
Automation of remote IoT measurements for industrial and outdoor environments
POWERFUL INDUSTRIAL AND INDOOR SENSING
Customisable sensor setups
Ruggedized design for industrial and outdoor environment
Modular IoT gateway capabilities (WiFi, 2G, 3G, 4G, 5G, NB-IoT, Ethernet)
HIGH DATA AVAILABILITY
Autonomous gateway and system operation with zero data loss
Flexible data collection support (My/MS SQL and time series DB)
Support for distributed measurement output streaming
SMART MANAGEMENT
Centralised cloud-based management with GIS support
OTA (Over-the-Air) control of IoT gateways and sensor deployments
POWERFUL ALERTING AND ANALYTICS
Real-time analytics and KPI visualisations
System notifications and alerting
Download the rMON datasheet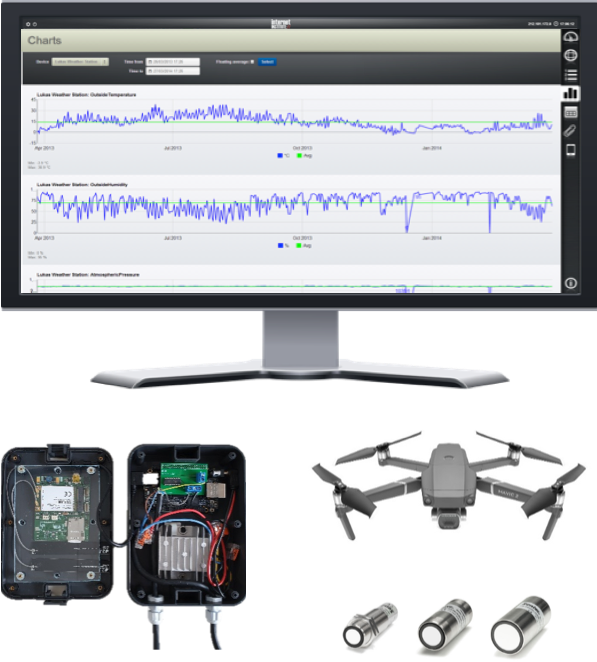 ---
i

MON

– INTERVENTION MONITORING SUITE
A product suite for real-time intervention monitoring and critical infrastructure protection
CUSTOMISABLE PPDR OPERATIONS SUPPORT TOOLS
Real-Time Common Operational Picture (RT-COP)
IoT-supported intervention management tools
Tactical sensing, tracking and reporting tools
Real-time video transmission from the field (apps, drones)
Filed/infrastructure surveillance with drones
SURVIVABLE AND ROBUST FIELD COMMUNICATIONS
Compact portable/in-vehicle 5G-ready (in-a-box) communications node
ADVANCED ANALYTICS
Real-time analytics and KPI visualisations
System notifications and alerting
Intervention reports
Download the iMON datasheet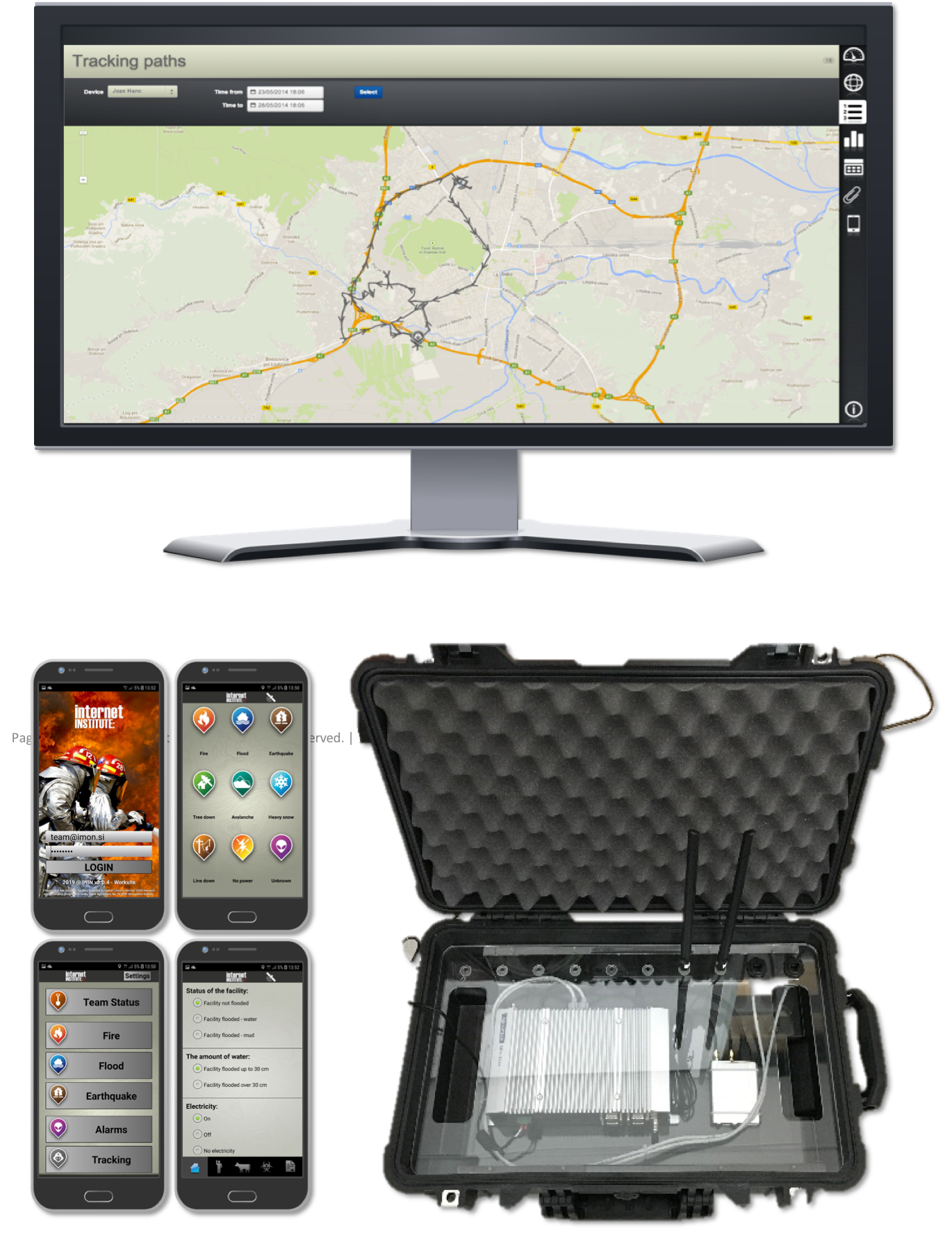 PROFESSIONAL SERVICES
Enabling future business growth with tailored customer services
We provide planning, design and integration of our products and solutions to customers' existing environments and OSS/BSS systems, including customization and localization.
Please contact our sales team for more information and references.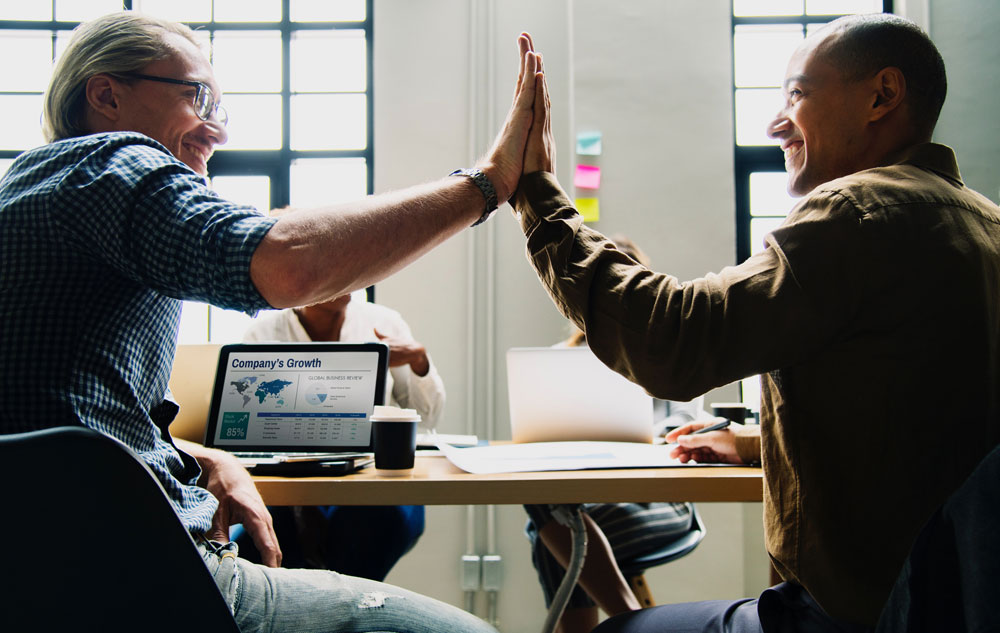 ---
QUALITY ASSURANCE
Supporting daily business operation and offloading internal QA teams
We provide managed quality assurance (QA) services for mobile, fixed and cloud operators and PPDR stakeholders. Our professional engineering team works closely with you on a day-to-day basis to run, maintain and support QA operations. Managed services include drive and benchmark testing campaigns, continuous end-to-end network and services monitoring and advanced data and KPI analytics with network trending and root-cause analysis.
Please contact our sales team for more information and references.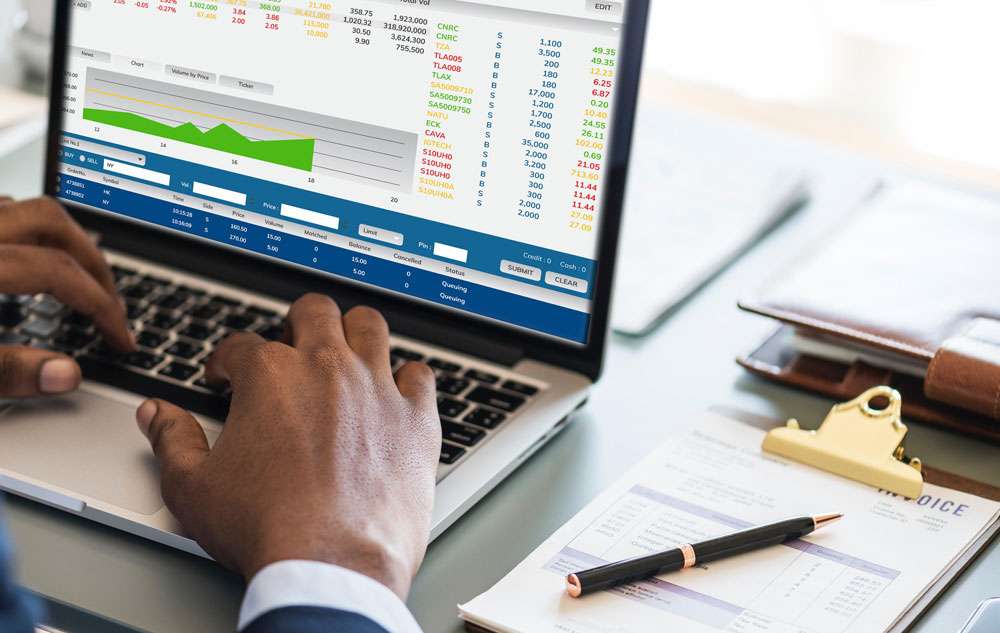 ---
TRAINING
Customizable trainings tailored to your needs and future business requirements
We provide training courses that are designed to build and enhance your skills, with a flexible learning curve and modular basic and advanced levels and instructor-led programs. Different packages are prepared ranging from basics to hands-on deep dives into the current and new emerging technologies: LTE|4G, 5G, quality assurance testing and verification, virtualization (VNF|MANO), IP|MPLS, next generation critical communications systems (PPDR) and cyber security. Our unique value proposition is in hands-on experience on the latest mobile systems and VNF infrastructures.
Please contact our sales team for more information and references.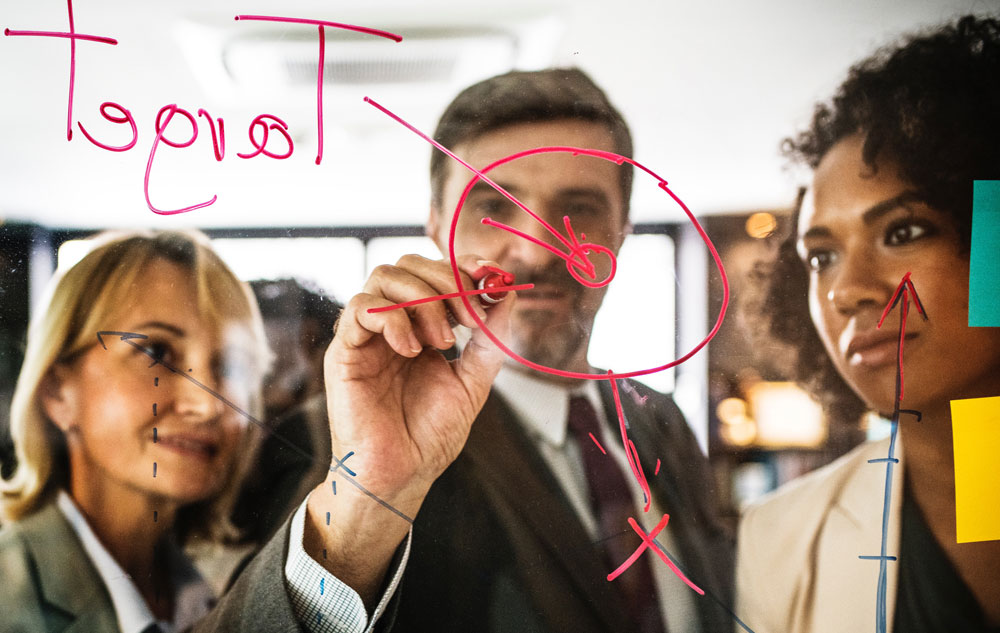 ---
CONSULTING
Individual design, problem-solving and innovation services to help you grow your business
Based on our extensive experience in telco and public safety domains we offer consulting on mobile and public safety technologies and operations to the National Regulatory Agencies (NRA), Public Protection and Disaster Relief (PPDR) stakeholders and industrial partners.
Please contact our sales team for more information and references.
---
PPDR

one

– 5G TRAINING & EXPERIMENTATION FACILITY
World's first facility for hands-on 5G trainings and experimentation, with specialised features for telcos, public safety and critical infrastructures
WHAT IS IT FOR
Get real-world & hands-on experience with 5G
Build your 5G expertise
Run 5G experiments
Test and evaluate solutions and apps
Try before you buy
WHO IS IT FOR
Telcos
Developers and vendors
Integrators & solution providers
Critical infrastucture owners
Public safety players
Download the PPDRone datasheet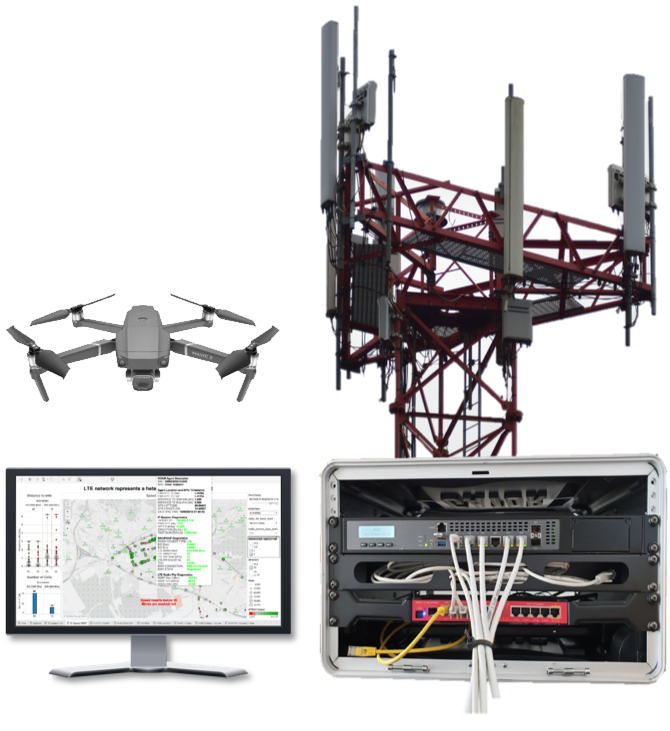 ---
5GASP
5G Isolated Operation for Public Safety
We are developing "5G Isolated Operation for Public Safety Network Application - 5G IOPS Network Application" and providing experimental facilities for testing and verification of PPDR related use cases. We will showcase automated deployment of portable PPDR communications incorporating 5G network and cloud-native capabilities that will be deployed and operated as interconnected VNFs in integrated 5GASP environment provided by Ljubljana, Patras, and Bucharest facilities, exploring inter-domain and cross-border capabilities of the 5GASP platform and high availability features of the developed 5G IOPS Network Application for the case of PPDR disaster situations.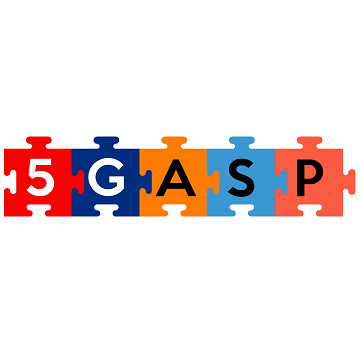 ---
EVOLVED-5G
Industrial-grade 5G connectivity for the Factory of the Future IoT devices
We are developing a Network Application that will provide industrial-grade 5G connectivity for IoT devices used in a Factory-of-the-Future (FoF) processes. The connectivity will need to meet requirements defined by the factory, technically described by SLA/SLS based on several KPIs, e.g., latency, bandwidth, local processing capabilities, internet access, security policy, etc. As a baseline, two of our existing products will be used and further developed to meet the use case's objectives - qMON as a tool for collecting and analysing various KPIs which will support a rMON GW enabling stable industrial-grade 5G connectivity for existing and future IoT devices used in a FoF processes.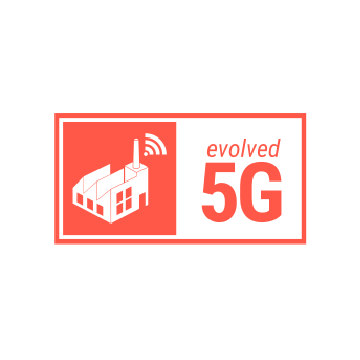 ---
5G-IANA
5G for enhancing Situational Awareness in a Cross-Border Road Tunnel Accident
We will prepare Situational Awareness in Cross-Border Road Tunnel Accident use case, cooperating with technology and business partners as well as external stakeholders in order to provide all required infrastructure and equipment (e.g., OBUs, RSUs, UHD cameras). In the first phase, we will develop MEC-centric VNFs in Telekom Slovenije's 5G network located in Ljubljana, Slovenia, which will be federated with Nokia's ecosystem located in City of Ulm, Germany, in the second phase we will showcase inter-domain aspects of the 5G-IANA framework. Beside realizing the planned use case implementation, not only technical but business validation activities will be conducted as well. Based on the new partnerships with relevant stakeholders in the Automotive domain, new R&D and commercial opportunities with recognized stakeholders are expected to be pursued.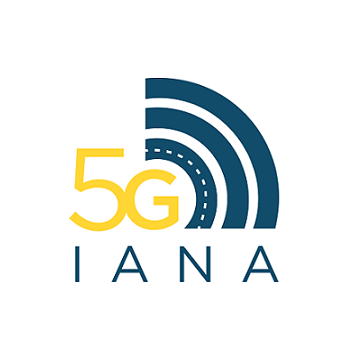 ---
5G-INDUCE
5G Network performance and radio coverage monitoring for Industry 4.0, enhanced by drone assistance
We are working on the development and implementation of a Network Application targeting 5G network performance and coverage monitoring for Industry 4.0 environment. Data collected through monitoring of 5G network serve as a key factor in a continuous process of network optimization, thus assuring required (high) level of QoS and QoE for industrial process to run properly; to give two examples: high availability of communications enables automated fork-lift operations, and high availability of services enables video-based remote-control operation. The solution is based on our qMON quality monitoring system, and, among other features, it enables drone assistance to add height relation perspective of the 5G monitoring metrics and to provide real-time video streaming with the purpose of identifying potential sources of performance drop (e.g., sources of radio interferences, metal obstacles causing signal scattering, etc.).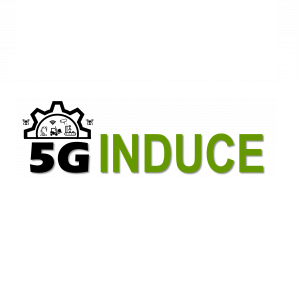 ---
5G-LOGINNOV
5G for logistics and security processes in a sea-port
Within the 5G-LOGINNOV project, we provide our 5G expertise, 5G SA network infrastructure and 5G IoT System (rMON). Our activities are focused to "Port of Koper Living Lab" (the other two living labs are located in Athens and Hamburg) where we are deploying and integrating private 5G SA network with additional edge computing capabilities. With our rMON IoT System we will enable 5G connectivity for existing and future devices needed in Port of Koper/Luka Koper daily operations (i.e., logistic and security processes) to showcase the business processes will undoubtedly benefit from 5G technology.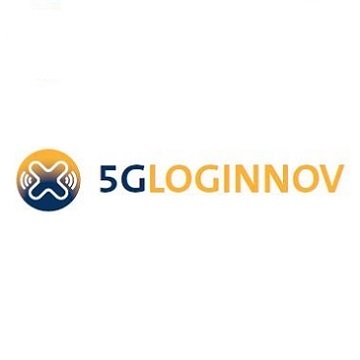 ---
Int5Gent
5G Edge Computing benefits for Public Protection and Disaster Relief
We explore requirements for the edge computing in relation to the Public Protection and Disaster Relief (PPDR) operations, introducing a portable 5G mobile system (PPDRone) with cloud native capabilities to be used as an edge node within the testbed provided by the partners COSMOTE and ICCS. The edge node will provide AI-based edge analytics, CAM control for drones and simultaneous streaming of high-quality video. Further, we address an emerging new generation of PPDR technologies in general, including 5G-based mission-critical data, video, IoT/M2M, and cloud-based concepts, in accordance to the EC strategic roadmap on solutions that enhance the public safety sector. The concept is fully applicable in other vertical industries as for example in entertainment and manufacturing sectors.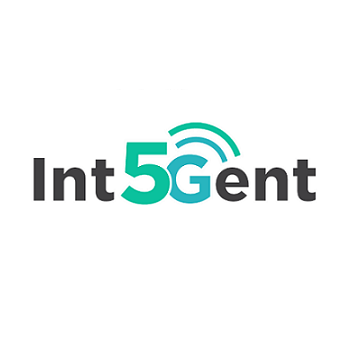 ---
NEPHELE
5G infrastructure in cloud-continuum environment supporting AI-assisted Logistics Operations
In scope of the project's vision, we are contributing to the development of the Nephele's Virtual-Object Stack and Edge and Cloud Computing Synergetic Meta-Orchestration Framework aiming to support them in our future product portfolio in order to facilitate cloud-continuum oprations, i.e., Industrial IoT GW as a far-edge orchestrated device and Portable 5G Mobile System (PPDRone) as an orchestrated edge infrastructure. The two appliances will be also used as a mobile network and cloud infrastructure in an AI-assisted Logistics Operations use case. The use case will take place in Luka Koper/Port of Koper and will target the optimization of the logistics process within the port.
---
6Green
Green Technologies for 5/6G Service-Based Architectures
Our first 6G SNS project. The 6Green project aims to conceive, design, and realize an innovative service-based and holistic ecosystem, able to extend "the communication infrastructure into a sustainable, interconnected, greener end-to-end intercompute system" and promote energy efficiency across the whole 5/6G value-chain. Our mission within the project is to reseach on benefits, challenges and risks of 5/6G systems when utilized as a critical infrastructure. This would primarily include evaluating potential consequences of the disaster event, and identifying countermeasures aiming to preserve stability of the system, as well as finding optimal technical solutions to address challenges. For the experimentation and evaluation purposes, we are bringing to the project our 5G platform to serve as an edge node, and we are bringing our Industrial IoT gateway as a far-edge node.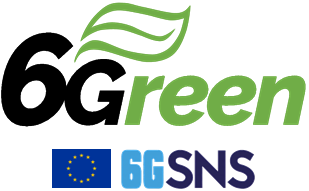 ---
ELABORATOR
The European living lab on designing sustainable urban mobility towards climate neutral cities
ELABORATOR is a project that focuses on sustainable urban mobility in Europe. The project aims to design, implement, and deploy specific innovations that promote safe, inclusive, and sustainable urban mobility. The project involves co-designing and co-creating interventions with identified vulnerable user groups, local authorities, and relevant stakeholders. These interventions include smart enforcement tools, redesigning space, shared services, and integrating active and green modes of transportation. The interventions will be demonstrated in a number of cities across Europe, starting with 6 Lighthouse cities (Milano, Copenhagen, Helsinki, Issy-les-Moulineaux, Zaragoza, Trikala) and 6 Follower cities (Lund, Liberec, Velenje, Split, Kruševac, Ioannina). Helping to develop interventions and implement them in the follower city of Velenje (Slovenia), we are also bringing our Industrial IoT gateway into the project.

---
Ericsson Telecomunicazioni
University of Bristol
Ubitech
University of Piraeus Research Center
ORANGE Romaina SA
ATOS Iberia SL
Consorzio Nazionale Interuniversitario per le Telecomunicazioni
Intrasoft International SA
ITALTEL SPA
COSMOTE kinites tilepikoinonies AE
INCELLIGENT Idiotiki Kefalaiouchiki Etaireia
EXXPERTSYSTEMS GmbH
National Center for Scientific Research "Demokritos"
Aalto-Korkeakoulusaatio
SUITE5 Data Intelligence Solutions Limited
BIBA - Bremer Institut für Produktion und Logistik GmbH
University of Patras
University of the West of Scotland
Ericsson Espana SA
Ford Espana SL
Wind Tre Spa
Whirlpool EMEA Spa
UniSystems Luxembourg Sarl
K3Y
Eight Bells Ltd
oculavis GmbH
INFOCOM Srl
iLink New Technologies
ASTI Mobile Robotics
Yerba Buena VR Europe SL
Fivecomm - 5G Communications for future industry verticals SL
Public Power Corporation SA
Hellenic Telecommunications organization SA - OTE AE
Instituto de Telecomunicacoes
Lenovo (Deutschland) GmbH
CAFA Tech OU
Unmanned Systems Ltd
Telefonica Investigacion y Desarrollo SA
University of Malaga
University of Valencia
PAL Robotics SL
Immersion
Maggioli Spa
InQbit Innovations SRL
Impact Enterpreneurship Award Limited
GMI Aero
FOGUS Innovations & Services PC
Infolysis PC
Qucomm PC
VMWare Bulgaria EOOD
ERTICO - Intelligent Transport Systems & Services Europe
EANTC AG
Odin Solutions SL
Lamda Networks
YoGoKo
BundlesLab Korlatolt Felelossegu Tarsasag
DriveU Tech Ltd
Neobility Srl
Institute of Communication and Computer Systems
Nokia Solutions and Networks GmbH &Co KG
University of Ulm
Fondazione LINKS
VicomTech
Telekom Slovenije d.d.
HIT Hypertech Innovations Ltd
Bylogix Srl
FS COM
Nextworks
Incites Consulting SA
OSeven
Cognitive Innovations PC
AKKA High Tech
CIRCLE Spa
Continental Automotive Romania Srl
Consorzio Interuniversitario per l'Ottimizzazione e la Ricerca Operativa
Luka Koper d.d.
SWARCO Traffic Systems GmbH
tec4U Ingenieurgesellschaft mbH
T-Systems International GmbH
Vodafone Greece
Piraeus Container Terminal
National Technical University of Athens
Siemens AG
Institut National de Recherche en Informatique et Automatique
University of Macedonia
Fundingbox Accelerator SP zoo
Fundingbox Communities SL
Alter way
Eclipse Foundation Europe GmbH
Wings ICT Solutions
IBM Ireland Limited
Esaote SPA
Geie Ercim
Zurcher Hochschule fur Angewandte Wissenschaften
TeleNor ASA
Telecom Italia SPA
Athonet SRL
EURECOM
Consiglio Nazionale delle Ricerche
Smile
Measure Tune Debug Monitor
your network with ease
PROGRESSIVE OPERATORS USE qMON.